This project began with research into what the everyday bicycle commuter needed with them on their rides and what was most important, and when.
While doing this research, a solid user image was developed as an amalgamation of the real life individuals that had been met.
Photographs of one of the two prototypes first-round prototypes, a backpacked formatted bag.
This shows off the "commuter flap" design which was chosen by me as well as a review of my peers and professional urban cyclists to be the best direction to go forward with. The concept behind this is transformation - a panel that allows for your things to move so that you can get them when you need them, and can put them away when you don't - without taking off the bag.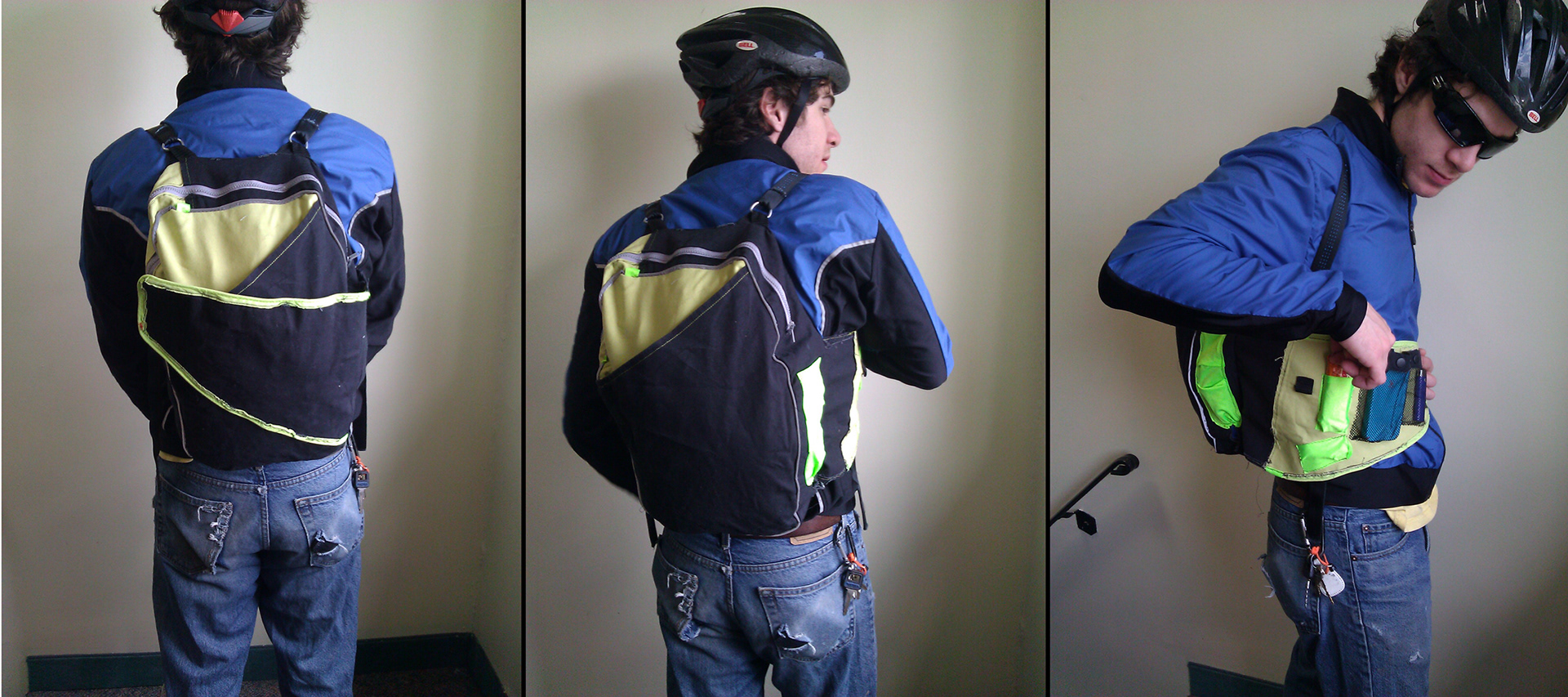 After lots of riding and testing over the course of four prototypes, it was time to set to designing a final pattern (so that the bag could be recreated and thus fit for production). This was done by referencing the shapes and patterns used for the prototypes, as well as modifications that had been decided on at the drawing board.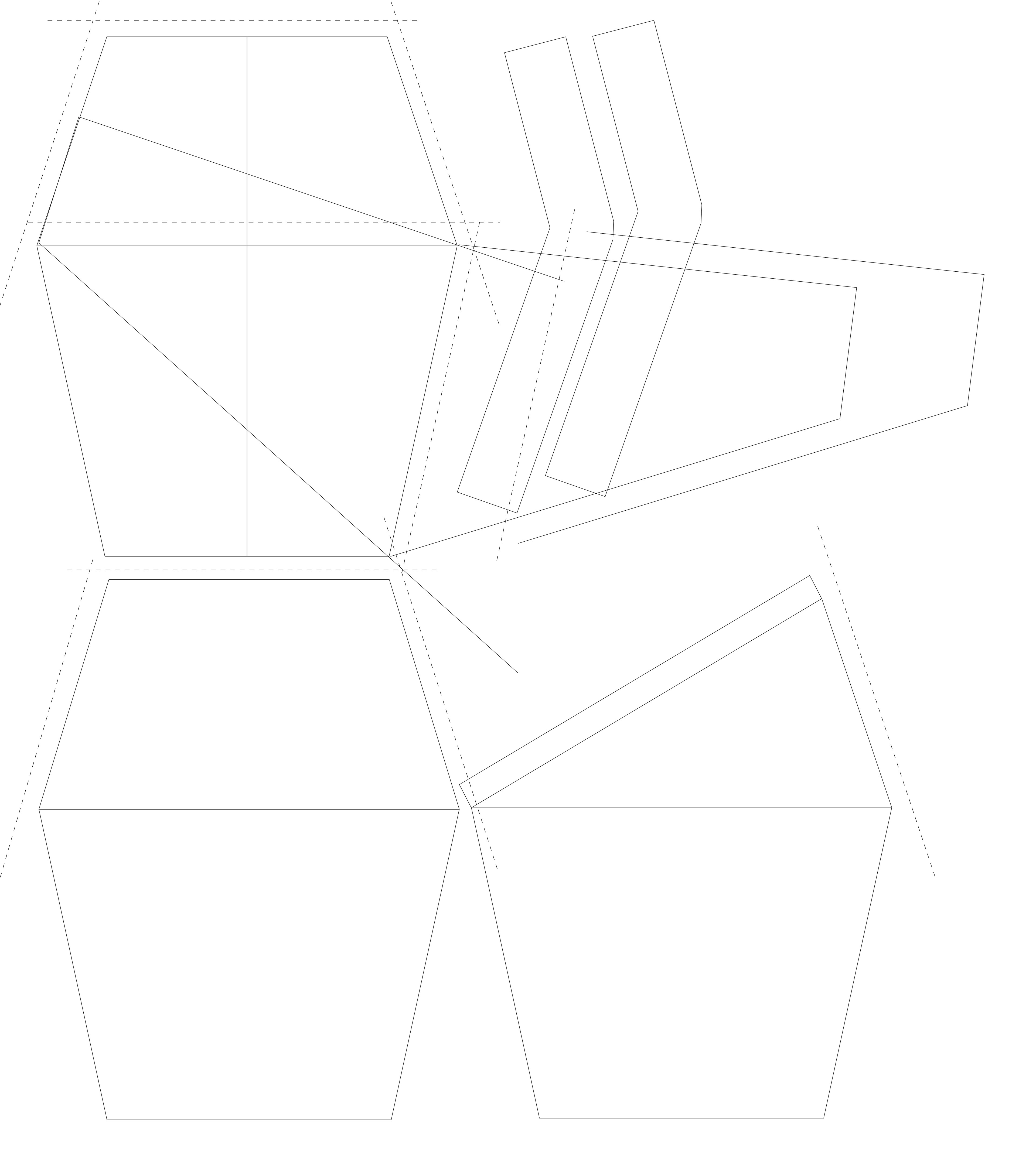 The final prototype was sewn to be used; it is made from mostly waterproof ripstop nylon and urethane-backed canvas. All zippers are waterproof and every seam was sealed for watertightness.
Final posters were made for a bicycle design show where all of the prototypes were displayed with the final product available for people to wear and experience.
The bag is able to change forms, from traditional backpack to traditional messenger bag.
The change happens in mere moments, and regardless of position is able to give the wearer full cross-chest and waist support. And regardless of how you wear it, the bottom edge of the bag is always a double-layer, seam sealed barrier between your essentials and the elements.
The transformation between forms is thanks to the use of properly placed strap materials and attachment points.
The commuter flap can be accessed while riding and provides room for keys, phones, and snacks. Most of the flap storage is totally waterproof, because sometimes it's wet all over. Once it's swung over to the front of the bag, it can stay there hands-free until you have time to swing it back.
(Above) The bag has back panel storage for shoes, helmets, food, or anything you might need to carry in a hurry.
(Below) The bag has plenty of room for a student, designer, businessperson or bike commuter road warrior. The bottom of the bag has a waterproofed section for keeping wet gear away from stuff that must stay dry.